Family Law Attorneys in Worcester, MA
Family Law & Divorce Divorce Representation
Protect your spousal and parental rights with family law services including divorce representation from the Law Office of Ernest T. Biando LLC and associates in Worcester, Massachusetts. You'll receive the advocate that you deserve when you enlist us to assist with your divorce proceedings.
Emotional Support
The decision to end a marriage is never easy. A mountain of financial details can trigger a range of emotions, including feelings of powerlessness, confusion, and concern over an uncertain future. Then there is the worry over how to minimize the negative impact of divorce on your child. Our attorneys have the empathy you need to make the process as easy and stress-free as possible
Experienced, problem-solving Worcester lawyer Ernest T. Biando serves individuals, couples and families that are struggling with domestic and divorce issues in Central and Western Massachusetts. You and your loved ones, especially your children, can benefit from the sound, supportive legal guidance of a friend and trusted advisor.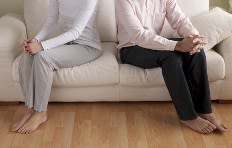 Straightforward & Responsive
Our compassionate law firm strives to direct you to the solutions you seek in practice areas such as uncontested, contested, and high net-worth divorce, child support & custody, visitation and parenting time, division of assets and property, forensic accounting, investigation of hidden assets and marital fraud, post-judgment modifications, and guidance when domestic violence leads to divorce.
A Friendly Ear
During your free initial consultation, Mr. Biando listens carefully as you express your wishes and goals and your vision for the future. He responds with realistic assessments of your objectives and applies his knowledge of Massachusetts family law to your specific, unique situation. During every phase of your work together, you receive maximum availability to his expertise and comforting counsel.
Contact our Worcester, Massachusetts office today for compassionate divorce representation and other family law services.